Author Interview Series: Steven Friedman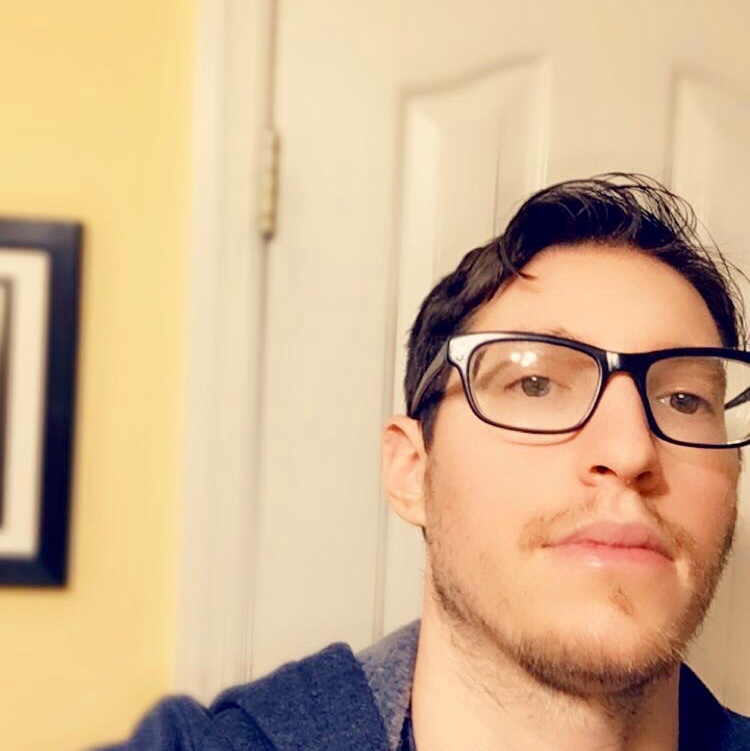 Where do you live and how does it influence your writing?
I currently live in Long Island, NY. It's just an hour or so from Manhattan. My first book JoJo, The Surf Contest is set in California. I felt it would be more fun and creative to write about somewhere different.
New York will definitely influence my upcoming books. I don't want to give any details away, but my next two books will take place at The Met and Central Park in New York City. The Met is one of the best museums in the world and I'm definitely excited to start it. They are both fun stories and New York will of course, be represented in both.

What inspires you to write?
I find writing children's stories to be incredibly fun! I think they are really adorable, from the cover, to the storyline, I just love it all. I want my books to be shared and loved by many. I wake up and I want to write. I want to bring children's books to life and have kids from all over read my stories. I want to bring them joy through my writing.
When did you first start writing and what was it about?
When I came up with JoJo, it was inspired thanks to my very best friend! She is having a son and I bought him a few children's books. That is how I came up with the character JoJo, I was thinking about Jace and his books, Paddington and Ellie. I started writing the series in September of 2018. JoJo is a story about a cat who goes on adventures with his best friend, Jasper. The books are called JoJo, The Surf Contest, Visits the Zoo, Goes to the Park, and Plays Soccer. I'm working on a short novel, too.

What is your favorite genre and why?
Definitely children's fiction. I like creating those types of stories. I think it's more fun and creative as a writer. I think children's books are just adorable, from the cover, title, illustrations, I just love it all.
I love reading adult fiction, though. My favorite authors are Kristin Hannah and Lauren Oliver. Also there are many one-off books, from many different authors. The Goldfinch by Donna Tartt is just brilliant, as is Maria Semple's Where'd You Go, Bernadette.
Who inspires you and why?
Kristin Hannah, is a big influence on me, I'm completely moved by her writing. Maybe, one day I'll write adult fiction. JoJo was inspired by Paddington. My other stories are inspired by my interests, movies, friends, and family. I would be speechless if I am ever able to write a Paddington story or Sesame Street.

Do you support yourself through writing financially, or do you have a day job and what is it?
My last job, I was an assistant for the publications department at a large non-profit in Manhattan. Since I left, I've been unemployed. I do plan on getting a new job and writing at nights and weekends, until one day I can hopefully do this as a career. That's my dream!

How many hours a day do you spend writing and what helps you to get into the writing mood?
Lately, I've been spending a few hours a day either writing, editing, making touch ups, etc. It varies from 1-3 hours on average. At times significantly longer.
I love these stories and I'm really attached to them, that's all the inspiration I need. I'll wake up and I just want to write. There are days where I want to write all day. I love it.

And what's the best moment you've had in your writing career so far?
Right now, I'm just working on my stories and sending them out. I just finished creating a website and I started a Twitter and Instagram page, which I'm trying to grow. There will be an Ebook for Ollie & Sophia out this Spring. So I've been rather busy lately and hopefully, I'll have even bigger news coming soon.

Tell us about your book. How long did it take to write? What inspired you to write it?
My latest book is a fun, loving, adventurous story that takes place in the jungle. It's called Ollie & Sophia. It is about a brother and sister (zebras) who essentially get lost in the jungle.
It begins with Myla, who takes her twins Ollie and Sophia out into the jungle for a fun day. Myla warns them it's dangerous here, but Ollie and Sophia, decide to go back the following day. This is when they meet Liz, the tiger. What they don't know is Liz and Myla are old friends. Liz protects them, by scaring them and telling them to head home. Myla is furious at this and she takes them the following day to see Liz.
Myla wants to teach them a lesson, but lions show up. Liz and Myla fight them off, but Ollie and Sophia run for safety, but get lost in the jungle. That is when they meet Hannah, an elephant. Hannah helps them on their journey home with more obstacles and fun on the way!
It took roughly three months on and off to write. When I went to create the story I wanted to do something different from JoJo. I'm extremely happy with this book and I can't wait for people to read it.
What are you working on next?
I am working on four children's books and a short JoJo novel. Liz the tiger from Ollie and Sophia will be getting her own book, another about a singing panda, another that takes place at a museum, and theres a book about monsters, that I will be writing. I don't want to give too much of the stories away! They will be fun and exciting!
Where would you like to see yourself in three years time.
I'd love to be doing book tours and have this as my career. It would bring me so much happiness, to create stories for children for a living.
Can you give any advice for an aspiring writing?

If you believe in your story, write it and keep writing. Do your research and homework. If you think you have a great story, keep sending it to publishers and agents. Just don't give up.

Find out more about Steven and his work on his website here…